A tastier world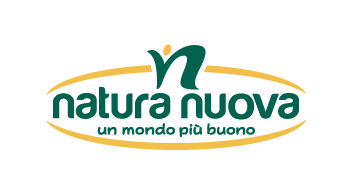 Natura Nuova is a licensee of the Almaverde Bio brand for purées, fruit baby foods and plant-based dishes. This Romagna-based company was founded in 1994 with the aim of enhancing locally grown fruit by creating fresh, ready-to-eat fruit purées, which are processed using innovative technology that guarantees maximum food safety, respect for the product and for the environment.
To ensure the high quality of raw materials, Natura Nuova has created a consortium of all-local fruit producers in Emilia Romagna which adheres to the rules imposed by the British Retail Consortium certification and to Bioagricert, which guarantees the organic supply chain.  

Natura Nuova was the first in the world to adopt and perfect the cold break method: a process of transforming the fruit while cold. Only after being washed, selected, peeled and cored is the fruit blended, so that only the pulp is processed and not the peel or core, which would alter the taste. The transition from the fresh fruit to the tray takes place in a few seconds and in an aseptic environment that is completely void of air, so as to maintain the fruit's natural taste and sensory characteristics. Fruit that is processed in this way is much easier to digest and has a long shelf life, without the help of preservatives or added sugars. 
Today, Natura Nuova produces and sells both standard and organic fruit purées in trays and pouches. Their products are sold in all the large supermarket and hypermarket chains, as well as in catering and pharmacy outlets and vending machines. A benchmark in Italy in the production of tofu, seitan and tempeh, for over ten years it has also developed a wide range of ready meals, both organic and standard, known for their high nutritional value and exclusive recipes. Natura Nuova produces a wide range of finger foods for Almaverde Bio that just need heating up. They lock in all the qualities of the healthy natural ingredients that they are made with: soy, wheat and vegetables.