The Natural Choice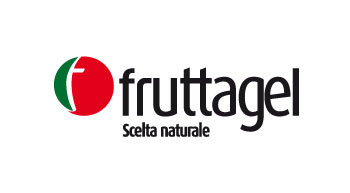 THE COOPERATIVE
Fruttagel is a cooperative which specialises in industrially processing fresh fruits and vegetables, grains and legumes to create finished products that are used by retail, food service, door-to-door and food industry operators. Its model integrates and enhances all stages of the supply chain, from the field to distribution, to ensure that the end consumer receives food products that preserve the properties of the fresh product, with an eye to quality, authenticity and safety. The company brings together 17 agricultural cooperatives from Emilia-Romagna and Molise as well as Co.ind, an industrial cooperative company that specialises in the design, supply and development of products that bear the distributor's label. The agricultural cooperatives, which provide the raw materials for processing, in turn bring together hundreds of producers. 

THE SUPPLY CHAIN
The industrial processing of fruit and vegetables includes all the upstream and downstream production stages: from harvesting to the services provided to the contributing shareholders, all the way to the entire logistics and marketing process. In order to protect consumers' health and ensure fair food trade practices, Fruttagel guarantees and documents the traceability of its products throughout all the production stages, and executes a sampling plan for each plant product that is processed. Fruttagel's contributing shareholders are made up of agricultural and land cooperatives, who find in Fruttagel a partner who can complete the agro-industrial chain as well as economically and strategically enhance their products, their company and their own work in the market. The aim of the relationship with partners is to increasingly integrate farming methods. This is achieved by combining the development of traditional organic farming with an output that is in line with the main market trends in Italy and abroad. 
The numbers:
•  17 cooperative partners;
•   130 thousand tonnes of fruits and vegetables processed every year, of which about 22% is organic;
•   132 million euros in turnover;
•   more than 450 thousand internal analyses on products;
• 4 business units;
•   2 production facilities (in Alfonsine, RA with 698 employees, and Larino, CB with 152 employees).