Gluten-free flours and products
Gluten-free flours and products
Gluten-free products, suitable for people who suffer from coeliac disease, free from preservatives, colourings, additives and processing aids:
Wholemeal buckwheat flour: buckwheat is known for the high biological value of its proteins. This flour provides the best results for making classic Italian dishes, such as polenta taragna or pizzoccheri pasta.
Coarse cornmeal: known for its coarse grains. Perfect for making traditional, rustic polenta.
Rice flour: a pure and homogenous flour, perfect for making custards. It can also be used to make white sauce, sweet treats, cakes and biscuits.
Comes in a 500g bag.
The producer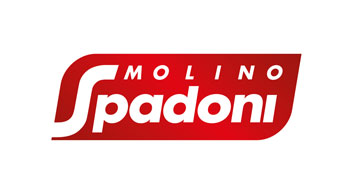 Molino Spadoni is now the benchmark in the market for special flours and mixes for household and professional use, both for the Food Service industry and large-scale retail. The company offers a full range of products: flours, special flours (for specific purposes, such as pasta, sweet treats, pizzas, etc.), and ready-made products, suitable for mo
Our other product lines