Vinegars
100% Italian products from a controlled supply chain.
Apple cider vinegar: unfiltered Italian apple cider vinegar, made through a natural process that avoids pasteurisation, in order to maintain all the apples' properties. The carefully selected raw materials and the natural, gentle processing ensure its aroma is maintained and all of the fruit's sensory qualities are preserved. The 5% acidity makes it balanced and pleasant, for a versatile cooking ingredient. Most importantly, it has huge health benefits.
PGI balsamic vinegar of Modena: obtained through mixing wine vinegar and heated grape wort. 6% density, very low acidity levels.
Both varieties are packaged with 100% recyclable PET seals and FSC® labels, a paper containing wood that comes from properly and responsibly managed forests.
The producer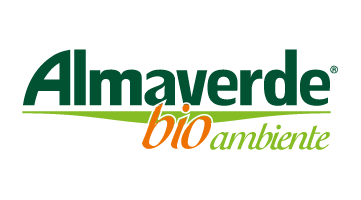 Natura Nuova, Fruttagel and Besana Group's dedication has lead to the founding of Almaverde Bio Ambiente within the corporate structure of Almaverde Bio Italia. It is responsible for marketing, supply, promoting research and developing Almaverde Bio products that fall under the so-called "environment" categories, whilst ensuring the producers' dire
Our other product lines